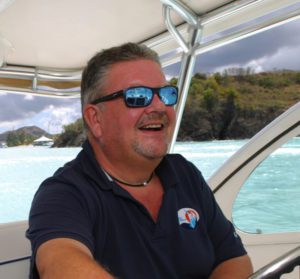 SURVEYS
Richard Watson is a  professionally qualified Marine Surveyor based in Antigua, with 30 years experience of surveying, 15 years of them on sailing boats.
Qualified to inspect vessels built of all materials: GRP/FRP; wood; and metal, approved by the MCA to certify Tonnage surveys for all of the Red Ensign registries, accepted by most reputable underwriters and an experienced project manager for yacht repairs and refitting.
He holds a Diploma in Yacht and Small Craft Surveying and is an Associate Member of the International Institute of Marine Surveyors, offering a professional, personal, and reliable service, currently maintaining a $500,000 professional indemnity insurance policy.
The International Institute of Marine Surveyors (IIMS) is the foremost worldwide marine surveying organisation, recognised by the Maritime and Coastguard Agency, the International Maritime Organisation, and the Royal Institute of Naval Architects, to name but a few.
Please contact us for condition, insurance, and damage surveys.  Please note that to avoid any conflict of interest, we are reluctant to undertake 'pre-purchase' surveys and restricted from surveying any yachts we have been instructed to sell though Caribbean Brokerage.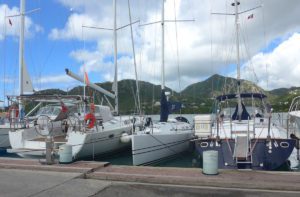 GARDIENNAGE
We also offer a gardiennage service, principally to owners of vessels who have instructed us to market their boats through Caribbean Brokerage, although we are also willing to accept a limited number of other vessels, located in English Harbour, Falmouth Harbour, or at North Sound Marina.
The frequency and extent of inspections and related gardiennage services can be tailored to each individual vessel and budget.
In cases where we need expert advice and services from allied trades we work closely with a select number of other professionally qualified and suitably experienced marine engineers, shipwrights and riggers.
Rest assured that your pride and joy will be left in good hands, after ten years in the Caribbean we know who the pirates are and who is to be avoided.